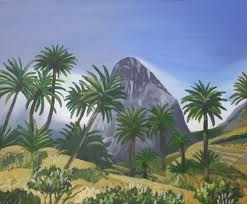 WE REGREEN

L A G O M E R A
Give us deserts and gain paradises !
Welcome to the website of the
DESERT REGREENING
I N S T I T U T E
L A G O M E R A

- REFORESTATION - PERMACULTURE -
- ECOTECHNOLOGIES -
San Sebastian de la Gomera
and other exterior places

SPANISH ORIGINAL TITLE:
INSTITUTO DEL
REVERDECIMIENTO
DE LOS DESIERTOS CANARIOS
POR REFORESTACIÓN, PERMACULTURA
Y ECOTECNOLOGIAS
LA GOMERA


We are a private institute of


Freigeist von Lebenskunst



Ecologist, gardener & artist

Berlin - La Gomera - Worldwide

Contact:

E-mail:

info@reverdecemos.com



Tel.:

(+34) 676 - 63 97 54





OUR DESTINIES:
1.) The organisation of regreening actions for deserted landscapes and terraces
through reforestation (plantation & seeding) with wild endemical plants
or through recultivation with cultivated plants


2.) The public formation about the possibilities and necessities of the regreening
of the halfdeserts of La Gomera, which are created by drought and overexploitation

3.) The scientific development of more advanced permaculture methods for dry areas

4.) The development of an advanced and integrated agriculture and aquaculture for dry areas
5.) The propagation and development of a sustainable natural tourismde in countrysides

6.) The development of a sinergetic and sustainable local economy
7.) The reactication of abandoned villages and landscapes

8.) The production of seeds and plants for desert regreening in tree nurseries

9.) The propagation and distribution of ecological technologies
like regenerative energies, water gaining from air humidity and many more

10.) The protection of the natural environment and the development of biosphere reserves

11.) The organisation of cultural, artistic, musical, social and spiritual projects
around the ecological healing of our natural environment

12.) The propagation of a cosmopolitan ecological consciousness
with responsability for our SAINT MOTHER EARTH

13.) The creation of an ecological future for coming generations

To realize our destinies ...
We seek more owners of deserted land and abandoned buildings,
more motivated colaborators and helpers and more supporting donators

We offer

consulting & workshops, actions and services,
science & arts of desert regreening
-

on anouncement or demand
We colaborate with:
Finka Alexandria - Circo Canario - Plantate
and many more organisations and activists