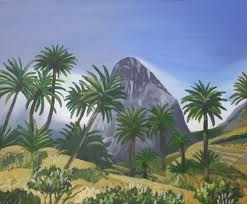 WE REGREEN LA GOMERA
Give us deserts and gain paradises !


M O N E Y
Investments & Donations
We seek investors
in economical orientated
ecological projects on La Gomera.
We offer profitable interests.



We want to:



1.) Found ECOLOGICAL FINCAS
for a permacultural high-value-gardening
(moringa, medicinal plants, special vegetables etc.)
and the refinement of local food (cheese-
specialties, fruitvines etc.).

2). Found an ECOTECHNOLOGICAL BUSINESS
(regenerative energy-systems, water-gaining etc.)
with a SCHOOL FOR PERMACULTURE
AND ECOTECHNOLOGIES
and develop step by step
an ECOLOGICAL FUTURE-CENTER
for La Gomera and the Canarian Islands.

3.) Found ALTERNATIVE LIFESTYLE PROJEKTS.
Not for gaining money, but for investing money
and/or work to gain life quality (natural,
social, cultural and spiritual life).
Benefit is a lifelong right to hospitality
in a lovely familiar environment.

4.) Organize CULTURAL AND SPIRITUAL FESTIVALS
at the most magical natural places of the island
with creative and joyful participation
of the guests. And we want to found
a CREATIVE FESTIVAL CENTER
in the long run.

5.) Found an IMPORT-/EXPORT-BUSINESS
to export Gomerian bio-specialties
and to import foreign bio-specialties.


--------------------
If you are interested now,
please contact us ...


--------------------


We seek donations: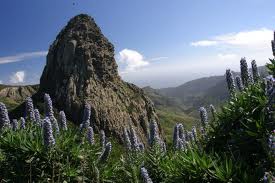 L O V E R


OF LA GOMERA:



You´re heartly invited to
D O N A T E
openhanded for
the nonprofit
REGREENING
of the deforested and
deserted island areas, caused
by human overexploitation. Because
the state is not interested, we´re
organizing private actions
of general benefit.

With the collected money
we buy seeds and plants, tools
and materials - and finance
public relation actions.

We ourselves invest for
free our work and knowledge
in seeding and planting actions
and propaganda work.

... and

Y O U

can
support us by clicking on the
following DONATE-BUTTON
and sending a donation to
"WILDMACHER" (one
of our activists) ...




T H A N X

in the name
of the magical nature
of La Gomera and
the living earth !