START
(click)
REVERDECEMOS


WE REGREEN



LA GOMERA
Canary Islands, Spain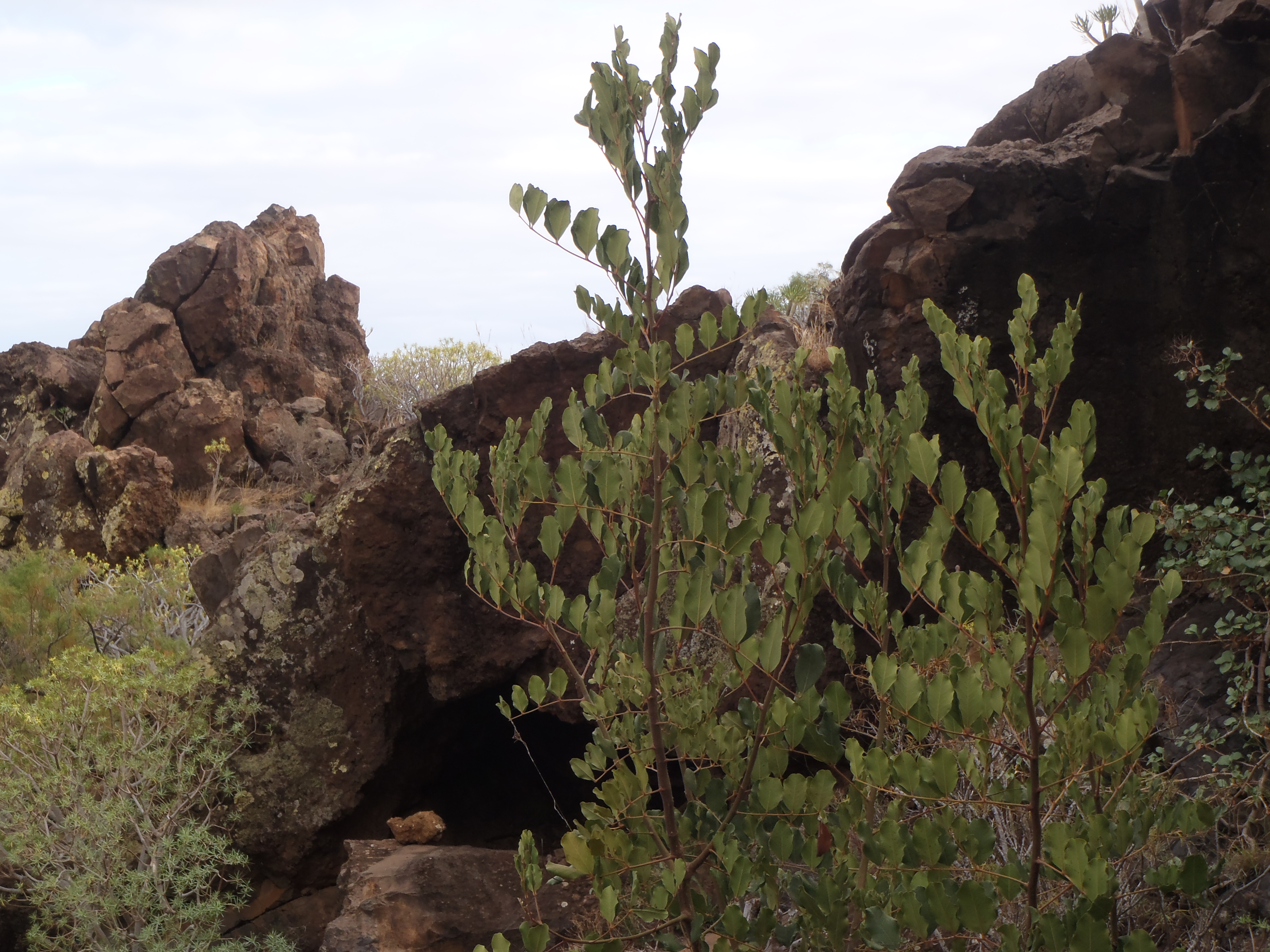 Cueva del Oasis - Seima (with Carob tree)
DESERT FRUITS
Experimental permaculture project
in the drylands of southern La Gomera


Experimental plantations and field projects in:
Cueva del Oasis - Seima & Finca Ascensión - Jerdune

First aim of the project is to elaborate a list of cultivated plants,
which can grow and fruit in the dry conditions of the area and produce
some agricultural value. Second aim is to find out, what kind of plant communities
this plants can form with each other as a selfsustaining ecosystem: An autonomous oasis
in the heart of the halfdesert. A third aim is to investigate the interaction of the oasis with
the surrounding endemical flora and fauna and itīs harmonic integration into it.
The last aim is to elaborate, if itīs possible to regreen dry areas by building
a set of oasisīs as micoclimate enhancers and combine it with the
reforestation of the surrounding area with wild endemical plants.
The selected experimental areas is former agricultural land,
that was deserted and abandoned due to a longer drought.
The endemic flora was originally the Canarian dryland
forest "Bosque termofilo", which completely vanished
due to deforestation. Only the Canarian dryland srub
"Matorral termofilo" covers parts of the land. A territory
which longs for a permacultural and reforestal regreening!

Our

list of cultivated plants

,
which grow and fruit in this dry area:



Trees:


Algorobo
Canarian date palm
African date palm
Peppertree
Moringa
Mango
Papaya
Figtree



Succulents:


Aloe vera
Agave
Kalanchoe



Herbs:


A variety of wild salads

Medicinal herbs & eadable flowers

Canarian wormhood
Lavendula

Rosmary



Vegetables:


Wild tomatoes
Aubergine
Chickpeas
Lentils



Cereals:


Amaranth
Mijo
Teff



Fruits:


Fig cactus (different sorts)
Ananas
Physalis
Pear Melon

... to be continued ...

All of this plants grow and fruit with occasional winterly rainfalls,
a minimum of artificial watering and some construction
modifications of the territory to collect more
rainwater and direct it to the plants.

To gain more informations,
please contact us:


E-mail:

info@reverdecemos.com



Tel.:

(+34) 643 - 05 29 97
Give us derserts and gain paradises !
---------------------------------------------------
D O N A T I O N S
Because the main part of our work
is for free and of public interest, we celebrate
every donation, that helps us to keep on going.
Please use the donation button below. Thanx a lot!

---------------------------------------------------

Project manager:
Freigeist von Lebenskunst
Ecosystem Designer


START
(click)