REVERDECEMOS


WE REGREEN



LA GOMERA
Canary Islands, Spain

WE REGREEN
deserted rural areas,
abandoned farms and
damaged ecosystems ...

... through

REFORESTATION

with
wild endemical plants (seeding & planting)
to restore the islands natural vegetation

... through

PERMACULTURE

gardening
to build up foodproducing ecosystems

... through

ECOTECH

-systems (energy,
water, soil and more ...) to integrate
human technology into ecosytems


W E O F F E R :



Professional

CONSULTING & SERVICES

around regreening (comercial)




Public

INFORMATION

about regreening possibilities


REGREENING ACTIONS of public interest
& ecological value



W E S E E K :


More private and public owners of
D E S E R T E D T E R R A C E S
with interest of their lands regreening.
Please ask for details.


More local and international
independent

COLABORATORS

with
different competences in ecology, economy,
technology, crafts or culture to organize a
holistic strategy to regreen La Gomera
entirely and to transform it´s economy
towards sustainability and abundance.

More

INVESTORS

, who want to
invest their money in profitable
sustainable business projects.


More

VOLUNTEERS

, who want to
help us with our work of public interest
and learn in exchange the ecological
arts of regreening.


A BIG FINCA
for a cooperation project with


GAIAS SPIRIT

(Evolutionary Spirituality)
for the foundation of the

EARTH HEALING CENTRE




G A I A ´ S T E M P L E


on the Canarian Island La Gomera, with desert regreening
tree nursery, permaculture garden, workshop centre,
room for spiritual practice and multicultural Café.
To rent, to buy or for free use
for recultivation-/renovation work.
More infos: www.gaiasspirit.com/gaiastemple.html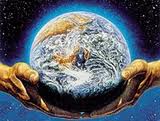 ---------------------------------------------------

CURRENT PROJECTS:





REFORESTATION

(click)
Take part in seeding and planting
actions and learn the art
of desert regreening




DESERT FRUITS (click)
Experimental permaculture project
to regreen the drylands of
southern La Gomera



GREEN INVESTMENT (click)
on La Gomera - Gaining money
with green businesses


ATRACTING WATER (click)
Solutions for the water crisis
- Translation currently in work -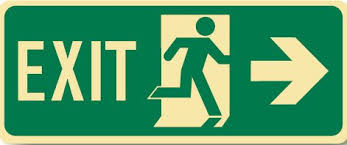 EXIT LA GOMERA




DROPPING OUT MADE EASY

(click)
How to become independent and souvereign
from the collapsing system? On La Gomera or
elsewhere worldwide? Which alternative knowledge,
skills, contacts and personal development steps are required?
WORKSHOPS - TUTORIALS - CONTACTS - ACTIONS around:


+ Location choice + Selfsustainability + Networkbuilding


+ Social culture + Healing + Nature integration + and much more


---------------------------------------------------

D O N A T I O N S
Because the main part of our work
is for free and of public interest, we celebrate
every donation, that helps us to keep on going.
Please use the donation button below. Thanx a lot!



------------------------------------------------


ORGANIZER:
Freigeist von Lebenskunst
ECOSYSTEM DESIGNER
& network of competence
Berlin - La Gomera - Earthwide
Reforestations
Biotope gardens
Parque ecosystems
Permaculture gardening
House & city regreening &
much more ecosystems in all
vegetation zones of Europe
& the Canarian Islands.

CONTACT:


E-mail:

info@reverdecemos.com



Tel. + SMS:

(+34) 643 - 05 29 97
Give us deserts and see paradises growing !